わしょクック教室の講師
わしょクック フランチャイズ校
わしょクックからライセンスを受けて教室を運営している先生です。
UTSUNOMIYA
Aiko Koike
I am a certificated "WASHO COOK" instructor on March 2016.
I have a certificate of licensed cook. And, I have cooked Japanese home cooking for my family for about 20 years every day!! I really love Japanese excellent dishes, and also cominucating with foreigne people.
Welcome to my warm ordinary Japanese home! My super friendly dog will also welcome you! So, I love dancing the flamenco and Hawaiian quilt.
FUKUOKA
Nishina Shiho
I am a mother of two daughters.
I enjoy cooking and meeting new people.You can have unique experience in my class.
I am a teacher of kiln art.
Home style Japanese cuisine which easy to cook and served in original Japanese pattern dishes.For student who are experiencing for the first time,I will present a original Japanese style KAWAII chopsticksrest or plate which I made.In Kyushu,we have a lot of good locally produced foods and good place.
I can give you information of KYUSYU.
There are a lot of hotsprings and good taste RAMEN restaurant.
I look forward to meeting you in my class!
SAGAMIHARA
Masako Tsuru
Ladies who are from out of Japan will be able to cook Japanese vegetable dishes in style of a small-dish.Because dishes which use a lot of vegetable are low calories and low fat, they are healthy for you.I will tell you about tips on packing vegetable dishes into a lunch-box for your family like Japanese lunch box (BENTO). So, your family can keep healthy.Because of small group lessons and at-home atmosphere, you can relax and enjoy cooking.You who haven't been able to easy attend any cooking lessons with your baby are able to take my class with your baby.
NISHITOKYO
Shin Gotanda
Born in Oita Prefecture.
Worked as trading company employee, teacher, English and Chinese Translator until the age of 30
Then, I had eaten outside almost everydays and don't cook myself.
I had start to cook to overcome a disease specified by the Japanese government through improving dietary habits.
At first I mainly cook meat dishes.
However I start to cook fish dishes to be more healthier.I want to tell foreigners about appealing washoku and Japanese sensibility during in my class.
I want get you to have good experience enough to share with your friends!!
SOKA
Yoshie Kusukawa
I am an instructor of "WASHO COOK", I taught over 100 visitors who were from 15 countries throughout the world for over 1 year in Cartoon character lunch box.
My lessons are easy to follow and specialize in the act of "Kawaii".
I will explain each detail in simple terms, so you can the course easily!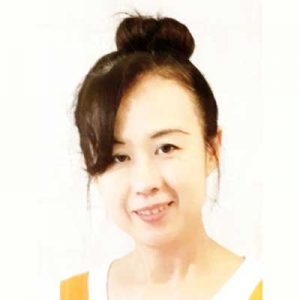 OSAKA-TENROKU
Toko Ishida
I was born and grew up in Osaka.
After graduating from junior college, I got married after clerk work and now I have a son of a junior high school student.And I like fishing.
I like cooking and often invited my friends to home and cooked. My friends told me that it was delicious.
I have been cooking class at home since two years ago, and recently I took my name as a meister of colorful and artistic decorative rolled sushi.
In my classes, I mainly teach decorative rolled sushi and character boxed lunches.
KYOTO Daiichi
Noriko Taniuchi
I run a private tutor class for foreigners in Kameoka, which locates in the west of Kyoto.
I have accepted international students as a host for about 12 years with the hope of interacting with foreigners. Through this, I realized that good dishes make everybody happy and good dishes bring everybody together.
I would like to offer some opportunities making a decorative rolled sushi with simple ingredients and this enable you to make sushi even you go back to your country. In addition, we use original plates which have 'Monyou', Japanese traditional design made myself. I hope this experience would be impressive for you. I am looking forward to meeting you.
OSAKA-SENRI.CHUO
Ayako Nagai
I was born and raised in Aizuwakamatsu city which is wellknown Byakkotai as historical place in Fukushima.I have learned base of cooking skills from my grandmother and mother in ordinary life.
While staying U.S. of my study abroad and working period,I have often cooked Japanese dishes and brought these one of potluck parties which attended many different ethnic groups. I had such as good culture-exchange occasions through cooking experiences.
Currently, I live in Osaka with my husband.I participate in English education,accepting exchange students and foreigners all over the world in my house.I also teach Wagagashi.
I'd like foreigners to have a fun and make one of the special memories during their stay in Japan.
Himeji
Aiko Tamaoka
I have been cooking instructor for over years. I hope you will have unforgettable experience with Japanese food in Japan!! I love to eat, cook, travel and the most is meeting people!! I am looking forward to see you!!
Gifu
Yayoi Sakurai
I was born and raised in Seki, Gifu Prefecture. I love English and would like to know the world outside of Japan. When I was a student in my 20s, I studied abroad in Los Angeles, USA and Toronto, Canada.
I really appreciated the people who took care of me at the homestay.
I was able to touch on the warmth of the people I met on the site and live a fulfilling overseas life. Next time, I returned to Japan with a feeling that I will welcome foreign people here. Currently in local Seki city, ECC English conversation classroom opened. I am also accepting homestay. From June 2017, I obtained a certificate from the Cooking Association for Foreigners. I'd love to bring more tourists to Seki city and to show the region that I am from.
Musashi Koyama
Hitomi Sasaki
I love everything about foods as well as meeting new people. I lived in Hong Kong for 3 years. At that time, I met a lot of people from various countries there. I held home parties many times, and cooked Japanese meals together with them.
I was very happy because those people obviously enjoyed cooking authentic Japanese food.
As such, finally, I've become a "WASHOCOOK" instructor now.
I am very happy if you could feel like being in your home here.
Hope you will have an amazing time and memorial experience with me. I'm looking forward to seeing you!
Kasai
Rina Ikeda
Lets enjoy Vegetarian Japanese cooking at local Japanese home just 3 mins from the airport reimusine bus stop.Easily you can cook all reciepes when you go back to your home:)I show you around local supermarket.